One of Fortnite's latest quests tasks players with jumping off a diving board, although there are only a few select locations.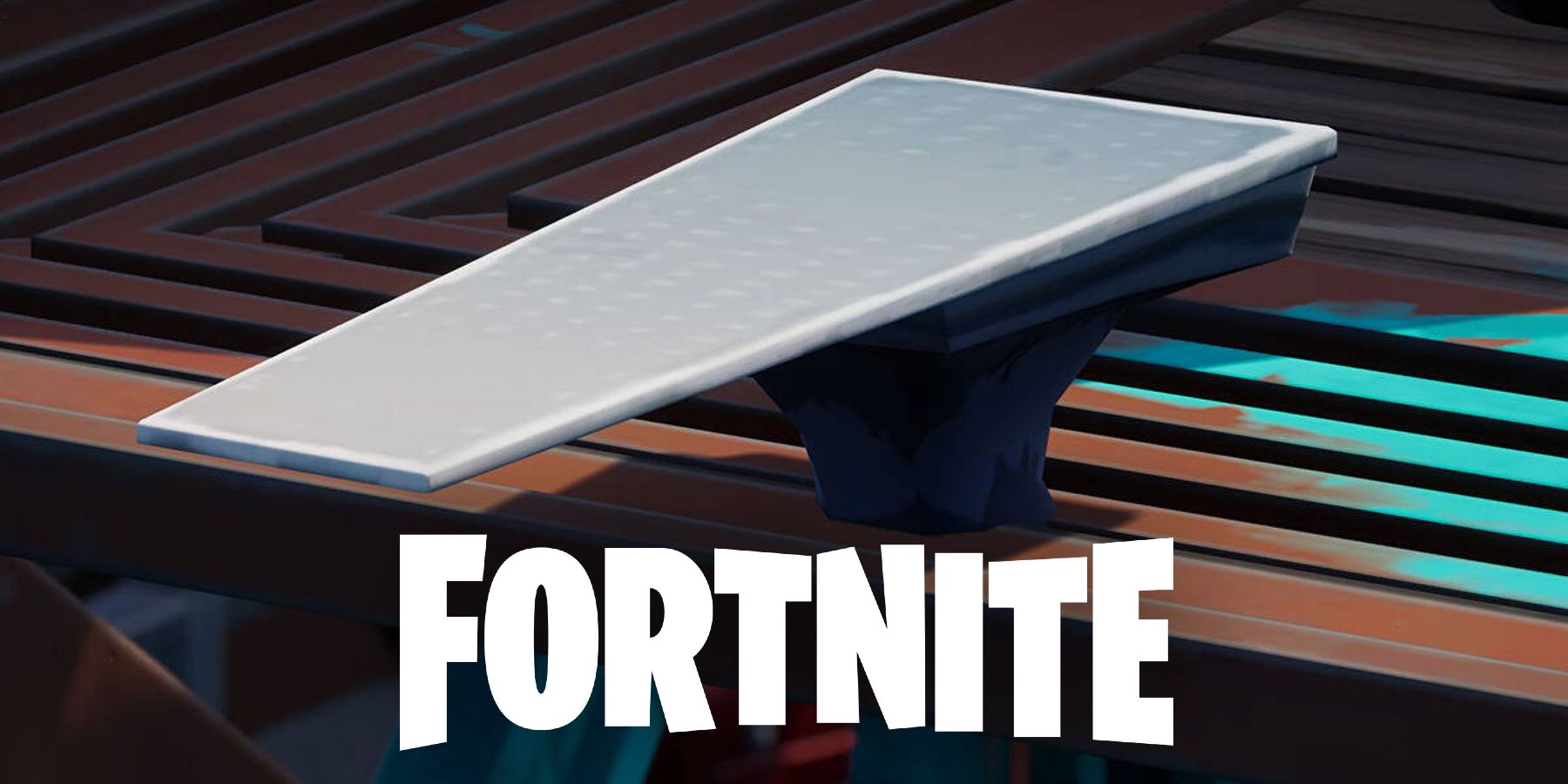 Fortnite is once again rolling out a fresh set of quests for players to tackle in exchange for large chunks of XP. One of the latest quests requires players to jump off a diving board three times somewhere on the island. While a fairly straightforward task, knowing exactly where the diving boards are can mean the difference between an early elimination or a possible victory.
Epic Games' exceedingly popular free-to-play battle royale title is now in the final few days of its first month of Chapter 3 Season 3. The new "Vibin'" season gives the island a bit of a summer festival-themed makeover, with named locations like Rave Cave giving the former IO stronghold a free-spirited makeover. Fortnite recently also added new Naruto skins and cosmetics focusing on Naruto's rivals like Gaara, Itachi, and Orochimaru.
RELATED: Fortnite: How to Get Star Wars Weapons
Fortnite Diving Board Locations
Fortnite's quest directive of jumping off a diving board seems simple but becomes considerably more difficult when considering how hard they are to naturally locate.
The map provided below indicates where players can find one of the diving boards, with the easiest location being in and around Loot Lake. Two diving boards can be found just east of Loot Landing, while two more are located to the north and east at the end of the respective docks for Floatie's Boats and Ridgeline Ranger Station.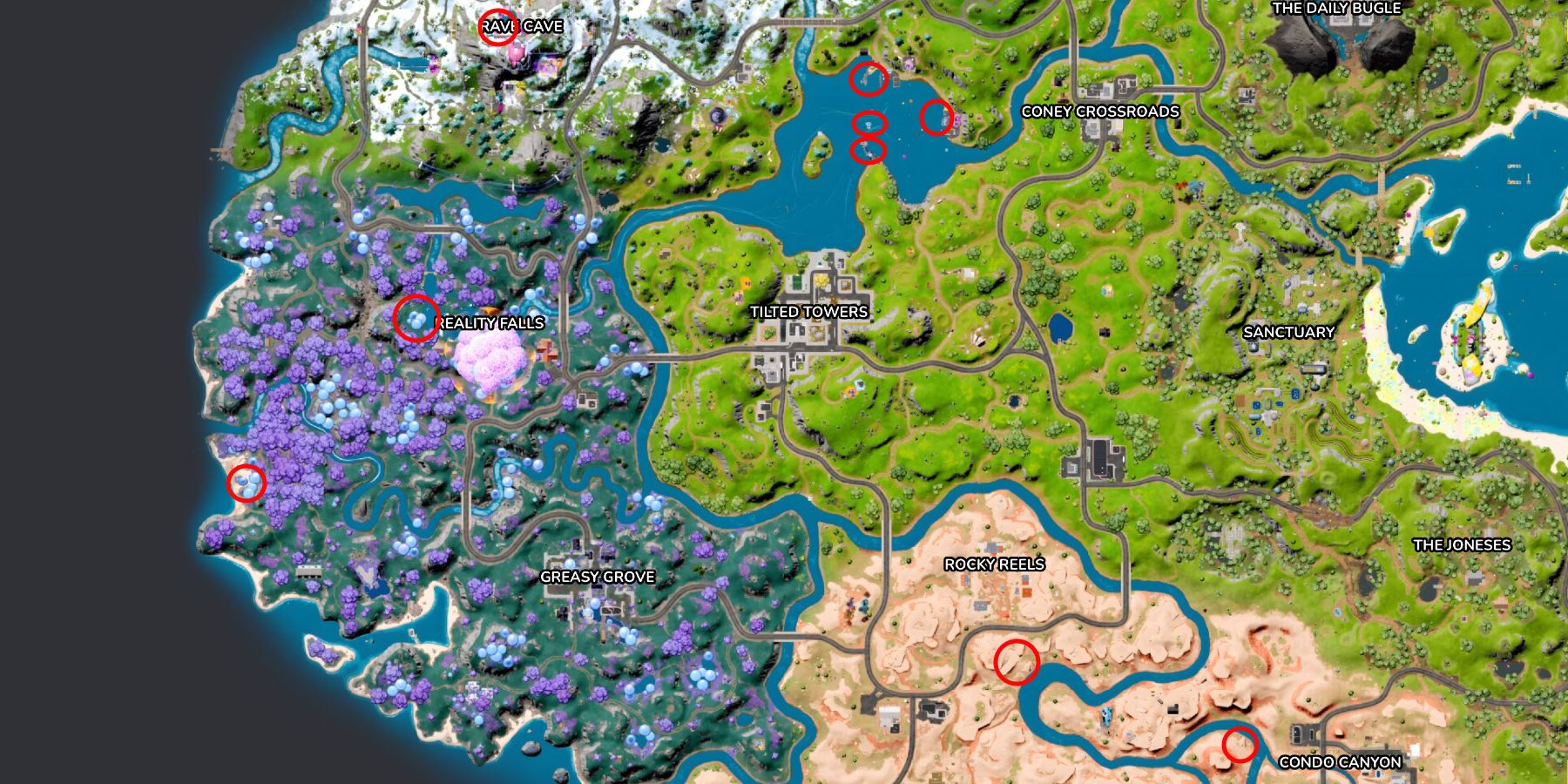 An important thing to note is that players must jump off a diving board at least three separate times. Fortunately, though, this doesn't have to be done across three different locations, meaning players can simply jump off the same board until the quest is complete. Alternatively, there are a few diving boards towards the southern end of the map, with diving boards found east of Condo Canyon's gas station and directly south of the eastern edge of Rocky Reels.
The other viable area for Fortnite players to jump off a diving board is over near Reality Falls. The new biome, home to the new Reality Seeds and Reality Saplings, features two diving board spots; one just to the northwest of the main Reality Tree, and another on the coast in between Beach Bash and Cappy Cabin.
Players don't need to interact with diving boards to use them; simply jump on top of them to bounce up into the air, akin to a lily pad or stack of tires.
After players have collectively jumped off a diving board three times, the quest will be complete. After jumping off diving boards, players can jump into the Naruto Nindo Challenges, which came along with the new rival skins.
Fortnite is free-to-play on PC, PS4, PS5, Switch, Xbox One, and Xbox Series X/S.
MORE: Franchises Fortnite Still Hasn't Done a Crossover With