The Christmas Season is here! Holidays, however, are incomplete without gifts. 2022 has brought in a plethora of items you can gift to yourself or your loved ones. The world has become extremely tech savvy, and what better present to gift than some cool and helpful gadgets.
ADVERTISEMENT
Article continues below this ad
Yes, the prices for tech products have skyrocketed in recent times. However, that doesn't mean that you cannot have some cool gadgets that suit your budget. So, here is a list of some amazing gadgets that won't cost more than $50 dollars.
ADVERTISEMENT
Article continues below this ad
Top 10 cool tech gifts for Christmas
1) LED message panel – Bring some cool touch to your desk with this interesting LED panel. Not just your desk, you can use the gadget according to your whims and fancies. Create custom animations and texts with the gadgets app and make your unique style. There are 1024 LEDs in this panel to cater to your desired vibrancy.
2) FIFINE gaming microphone – If you are a gamer and need that perfect comms you always desire, this gadget will be your friend. It comes with its own adjustable stand and has 360 degree illumination. The filter can be turned according to where you place the device. There is a touch mute and unmute switch on the top, if you wish to toggle them at any time.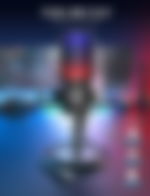 3) WOWNOVA PC Sensor Panel- If you want to continuously monitor your PC, this gadget will be your best friend. You can get details of your CPU temperature, RAM usage, CPU speed, GPU speed, and other parameters through this device. You are also given the option to customize the layout of these parameters.
4) SHARPER IMAGE AXIS 16 Airbar Tower- A tower table fan to cool those sweaty situations you encounter while gaming. It will be a perfect cooling device for your hands. You can also make it stand upright on your table and feel its gentle breeze while you engage in your work. 
5) Fanmusic TRUTHEAR x Crinacle Zero Earphone – Each of the earbuds has two drivers that operate to give you an immersive sound experience. The bass would also be super clean. There is a sense of balance that the sound provides for a budget pair of earphones.
6) DELTAHUB Carpio G2.0 wrist support- Give your hand an ergonomic experience with this gadget. Strap it on the wrist that you use for controlling the mice and reduce pressure in your hand. It takes a short duration of time to adjust to the sensation, but it is surely worthwhile.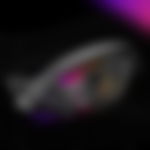 DIVE DEEPER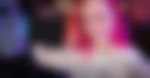 7) Koopala LED Wall-Mounted reading lights- Good lighting can go a long way. These wall-mounted LED lights can be used as a showcase light to show off those cool accessories you have. They can be used as reading lights as well. Use them according to your limitless ideas. 
8) JiffyPoint Invisible Wireless Charger- Transform an area on your desk to a charging point without drilling or ruining your desk. Mount the invisible charger under your desk with the help of the provided magnets. Be sure to check the thickness of your desk before buying the product. 
ADVERTISEMENT
Article continues below this ad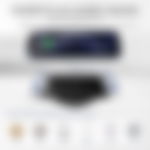 9) Phomemo Label Maker Machine- This very device is for the 'perfectionist' in you. If you are a person who likes to mark and categorize everything, be sure to try this gadget out. It has its own app that will help you with your customization. 
10) COLINCH Under Desk Storage Drawer- Organize and sort the things that pile up on your desk. Keep your frequently needed and used items within just a hand's reach with this desk drawer. You just need to attach it to your desk.
ADVERTISEMENT
Article continues below this ad
These are the top 10 gaming presents for this Christmas that cost under $50.
Watch this Story: Ranking the Highest Selling Video Games of All Time